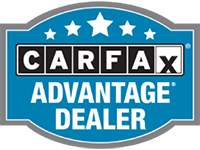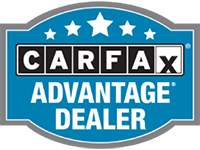 77 Used Vehicles at Brooks Biddle Automotive
2016 Ford C-Max SEL
Mileage: 32,492 miles Body Type: Minivan Color: Blue Engine: 4 Cyl 2.0 L
2003 Dodge Ram Van 2500
Mileage: 15,379 miles Body Type: Van Color: White Engine: 8 Cyl 5.2 L
2015 Mazda Mazda6 i Touring
Mileage: 55,677 miles Body Type: Sedan Color: Red Engine: 4 Cyl 2.5 L
by
Sarah M.
on Jul 2020
Verified Shopper
They were very helpful and informative, however I am unable to purchase a vehicle at this time since I am laid off due to COVID-19/20.
by
Travis J.
on Jun 2020
Verified Shopper
They approved me for a loan but never followed up with me to sign any paperwork. Left me sitting in lobby for two hours.
by
Arlene K.
on Jun 2020
Verified Shopper
Very courteous and professional service.
by
Nicholas P.
on Apr 2020
Verified Shopper
Still waiting for loan return.
by
Andrew A.
on Apr 2020
Verified Shopper
Well being a 1st time buyer and due to the Corona virus I was refused to be sold a car because I was not medical personal. I am very unhappy and had already filled out a credit application and waited days for a response I was reje
cted and I wasn't told if my application was approved or not. I do want that car still and hope this dealer can still do business with me.
More
by
Gloria R.
on Mar 2020
Verified Shopper
I did not ever get up to the north of me and I live in WA State where the Corona Virus is spreading like crazy, but they did contact me promptly....I will still be looking but I have to put it off for now .
by
Julie W.
on Feb 2020
Verified Purchase
Very positive and easy. Like hanging out with friends yet professional.
by
Simon B.
on Feb 2020
Verified Shopper
The dealer was quite fast to respond and polite . I did not purchase a Jeep from them yet as I am really too far away .
by
Michael N.
on Nov 2019
Verified Shopper
Quick response and offer to help.
by
Greg C.
on Oct 2018
Verified Purchase
Volkswagen EOS
All in all a pretty good experience, just a bit of a problem when I wanted the purchase on my credit card. They were unwilling to do the whole purchase on the card at first but in the end saw that I was not interested in chasing a
round to make it easier for them. Happy with the car and they were very easy to deal with once they came around to my finance wishes.
More
by
Irving M.
on Oct 2018
Verified Shopper
Kia Soul no Soul
I live in South Seattle and made the trip to the dealership. It look nice and quiet. I wasn't there very long and spoke to the gentlemen who I spoke to on the phone regarding the Soul vehicle. After we greeted each other, we then
went into his office. He laid down what I had to do. I discussed the situation with my present vehicle for possible a trade-in. Their dealership couldn't take it in for a trade-in because I had a lien on it. The only other way was to put a down payment of $2000 for a deal to be worked out and I didn't have the cash. That's it. We shook hands and I left. Too bad. It was a nice car though!
More
by
Cameron S.
on Aug 2018
Verified Purchase
Truthful & Fair
Truck as advertised. No unexpected add-ons. Easy to make sale happen.
by
Edward B.
on Jan 2018
Verified Service
Very nice and appears to be honest. The car we purchased was not inspected well enough. Had an inside bent rim so found a new one at RockAuto. We purchased a set of tires to replace current ones however we have them in storage as
the ones on the vehicle are still pretty good. They just had to be rotated. ALL IN All, quite satisfied with Brooks Biddle and would buy from them again.
More
by
2004 GMC YUKON DENALI XL Owner
on Oct 2017
Verified Service
Shop manager Chris shoots straight.
by
2016 FORD ESCAPE SE Owner
on Sep 2017
Verified Service
They did a good job. Helped me expedite my time there!
by
2013 SUZUKI SX4 AWD Owner
on Mar 2017
Verified Service
by
2008 HONDA CR-V LX Owner
on Dec 2015
Verified Service