What's Your Car Worth?
Get the CARFAX History-Based Value to find out what your car is really worth.
A Car's History Affects Its Value
These cars look the same, but are they worth the same?
CARFAX 1-Owner
2009 GMC Yukon Denali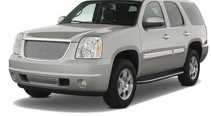 CARFAX History-Based Value
$27,630
3 Owners
2009 GMC Yukon Denali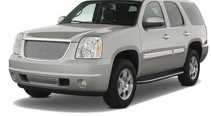 CARFAX History-Based Value
$25,020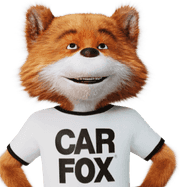 Let's Compare
Only CARFAX Value takes the following factors into account when providing used car values:
CARFAX Value

Book Value

Year, Make, Model, and Trim

Standard and Optional Features

Vehicle Condition

Number of Owners

Accident History

Service History

Registration History

Open Recalls

Vehicle Use (Rental, Fleet, Personal)
Frequently Asked Questions
Yes. Simply enter your VIN or license plate into the Carfax History-Based Value look-up tool to get the Carfax Value on your car, truck or SUV. Our unique VIN-specific value report considers reported accidents or damage, number of owners and the car's service history. Other factors include how the vehicle was used (for personal, fleet, rental or commercial use). The result is a clear picture of what your car is worth right now. This more detailed information will help you regardless of whether you're buying a car, trading yours in, selling yours, or getting an appraisal.
The average impact on retail price is just under $500 for a vehicle that has been in an accident, but that impact jumps to an average of $2,100 for a vehicle that's sustained severe damage. Only Carfax gives you a VIN-specific price for every used car based on its complete history. Instead of providing you with only a suggested retail value, Carfax can tell you what a specific vehicle with a specific VIN is worth based on its history as reported to Carfax. See Comparison Chart.
You can typically get more by selling your car to a private party buyer than trading it in to a dealership. However, private car sales take more time and effort, while a motivated dealer will likely work to make the trade as effortless as possible. Dealers can handle all the necessary paperwork and make any loan payoff.
Car prices trend downwards over time. A new car typically loses 20% of its value in the first year, then 15% of its value each year after that. So after 5 years, it may be worth only 40% of its original purchase price. Our History-Based Value considers data that affect depreciation prices, including the car's brand, accident or damage history, title history, service records, and the number of owners it's had.
Supply and demand for car sales can differ by region, even down to the ZIP code. Valuations and prices can also track higher where the cost of living is higher. As popular used car models grow scarce in a region, their prices can go up.
Vehicle history is an important factor in determining a car's estimated market value. To start, it takes into consideration a vehicle's year, make, model, mileage, location and condition. On top of that, the Carfax History-Based Value is powered by vehicle-specific data that's tied directly to each car through its vehicle identification number (VIN) such as ownership history and how it was used. See Comparison Chart.
No. In contrast to the colorful "book" values that are not specific to your car's VIN, a Carfax History-Based Value automatically recognizes the trim of a vehicle so you don't have to enter it. Enter your VIN (or license plate info) to 
4 Vehicle History Factors That Impact Car Value >