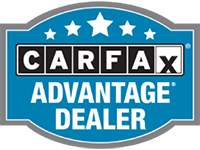 by
Jeffrey D.
on Dec 2019
Verified Purchase
I bought the truck in a half hour. they took my vehicle for trade in. Thanks For a great service. I would recommend them to anyone.
by
Thomas B.
on May 2019
Verified Shopper
Still on the fence with my truck yet the dealer ship is not a worry they treated me with respect and I love the facts carfax brings to you before you even see the vehicle in person
by
Isaiah H.
on Apr 2019
Verified Purchase
Ford Taurus
The experience I had there was great! I would highly recommended this dealership if you want to feel comfortable and friendly environment! They were super helpful and they understood the situation! Great dealership!
by
Mark G.
on Nov 2018
Verified Purchase
They k
They worked everything about 2010 dodge challenge in good way.I was very pleased with there business.
by
Christopher Q.
on May 2018
Verified Shopper
Was ok
Coulnd't meet on a price. Some cosmetic and operational issues that knocked the price below what they could accept so I walked.