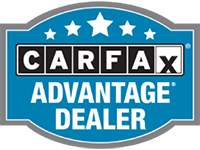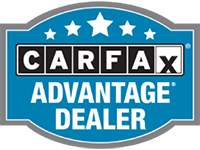 34 Used Vehicles at East Coast Autoz
2008 Ford Escape XLT
Mileage: 139,606 miles Body Type: SUV Color: Gray Engine: 6 Cyl 3.0 L
2009 Kia Rondo
Mileage: 90,639 miles Body Type: Wagon Color: Brown Engine: 4 Cyl 2.4 L
2016 Kia Forte LX
Mileage: 118,755 miles Body Type: Sedan Color: Black Engine: 4 Cyl 1.8 L
by
Raphael G.
on Jul 2020
Verified Shopper
This dealership does not finance
by
Ken D.
on Apr 2019
Verified Shopper
Non descriptive
I asked for pricing of taxes and tags included for the vehicle and I was just told the same thing over and over again if the price of the vehicle and not what I was asking for, theres an English barrier with the salesmen I had I t
hink he was strong Hispanic but still I could barely understand why I asked the same question and it was like he was thinking I wanted the price of the vehicle without taxes and tags included. Anyways I found my vehicle I wanted and drive it happily.
More
by
Robert H.
on Nov 2018
Verified Purchase
Bad representative for Carfax!
I was totally dissatisfied with my experience. Even tho I like the vehicle, the dealer did not disclose but one small problem about the vehicle!!! Upon finishing my purchase I returned home and immediately had to repair a valve s
ensor and a week later I had to replace the fuel pump!!! Those two repairs cost me an additional $1,000 dollars!!! I contacted the dealer and the would only cover their piddly 30 day warranty in house. The problem is I live in Delaware and the dealer is located 45 miles away in New Jersey!!!! I feel they were deceitful and dishonest!!!!
More
by
Madeline S.
on Jul 2018
Verified Shopper
I really did not like the way they kept their lot , or cars but they were very nice,
Their cars and their lot were not very inviting but they were very friendly
by
Gregory M.
on May 2018
Verified Shopper
east coast
cars are packed in like sardines and nobody helps you on the phone or if you go there!