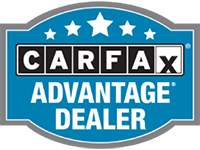 21 Used Vehicles at Cascio Motors
2018 Ferrari 812 Superfast
Mileage: 278 miles Body Type: Coupe Color: White Engine: 12 Cyl 6.5 L
2017 Buick Cascada Premium
Mileage: 23,760 miles Body Type: Convertible Color: White Engine: 4 Cyl 1.6 L
2017 Mercedes-Benz GLC 300
Mileage: 34,852 miles Body Type: SUV Color: Silver Engine: 4 Cyl 2.0 L
by
Gregory W.
on Jan 2020
Verified Shopper
The owner doesn't care about people, at all. He never called, I called him. When I showed up to look at the car, it wasn't there. He said he could have it there in an hour. He looked at my trade and insulted me with his remark
s. Stay away from this place if you want someone, with a passion for cars, to sell you an exotic. The owner is not only rude but ignorant of cars as well, IMO.
More
by
Michelle H.
on Sep 2019
Verified Purchase
Excellent experience and I will definitely be buying any future cars from Cascio Motors!
by
Gary 1486 D.
on May 2019
Verified Purchase
the buying experience at Cascio motors with Joey Cascio was the most pleasurable car buying experience I have ever had Joey and Adison are great people they were courteous and professional through the process