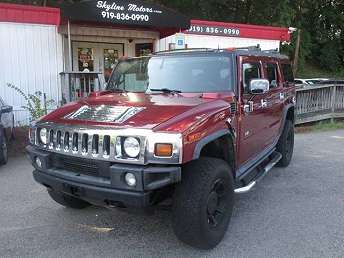 No Accident or Damage Report

No accident or damage reported to CARFAX.

3+ Owners

1st owner purchased on 01/18/05 and owned in NY until 12/22/06 • 2nd owner purchased on 02/13/07 and owned in NY until 05/30/14 • 3rd owner purchased on 05/30/14 and owned in NY until 03/09/17.

Personal Use

1st owner drove an estimated 0 miles/year • 2nd owner drove an estimated 13,402 miles/year • 3rd owner drove an estimated 16,704 miles/year • 4th owner drove an estimated 9,368 miles/year.

Service History

Last serviced at 40,688 miles in New York, NY on 06/08/07 • Electrical system checked • Four wheel alignment performed, Brake fluid flushed/changed, Oil and filter changed, Power steering fluid flushed/changed, Steering/suspension checked.