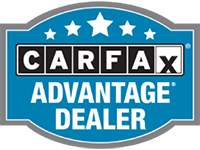 by
Mike D.
on Jun 2019
Verified Shopper
Great ............ ______
by
Leslie C.
on Jun 2019
Verified Shopper
I was not happy with the car, there were issues with it that were not described in the ad.
by
Amy K.
on Jun 2019
Verified Purchase
They are very friendly people
by
Rob M.
on Mar 2019
Verified Purchase
John Dillinger Auto Sales
The car was advertised to include certain options, among those were fog lights. When it was delivered, there were no fog lights...just empty sockets where they should be. They were removed. The $300 dealer prep did not even includ
e a simple washing.!
More
by
Chris W.
on Mar 2019
Verified Shopper
Pleasant staff, very helpful
We just went up check out a 2007 Ford Explorer Sport Trac, since I had never heard of or seen one. The folks there were very helpful and accommodating. The truck in question was inside being detailed and was not able to be driven.
That was OK with us. The only thing that was a negative was that there was no place to park, They have so many vehicles and so little space, and there was someone parked in the small driveway. We will likely go back when the weather becomes more "spring-like". Overall, we enjoyed our experience.
More
by
Cathy W.
on Jun 2018
Verified Purchase
bad buy
We bought a truck for my son from this dealership & realized afterward that all they were worried about was making the sale. We had multiple problems in the first few weeks that cost us a lot of money. I was spoken to rudely by
the owner when trying to resolve one of the problems, so we just dealt with the rest on our own. I would definitely say buyer beware.
More