Shoreline Family Auto Sales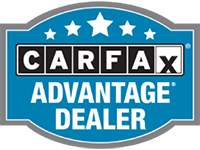 by
Reuel L.
on Jul 2018
Verified Purchase
Good experience at a small dealership
I found the owner Troy, to be very straightforward and helpful. There was no haggling necessary with the price and I was pleased to get not only a great price, but a low mileage vehicle which looked good with only some minor cosme
tic issues. They have a AAA approved repair shop next door which they are partnered with which made my comfort level better. The transaction was quick and unlike many dealers, I had my tabs in a week, not 6 weeks. I'm considering getting another vehicle there in the future.
More
by
1997 NISSAN MAXIMA GLE/GXE/SE Owner
on Jun 2019
Verified Service
Shoreline Family Auto did an awesome job on my car. Runs like new! Im a long time customer and have always had a great experience with this shop. These guys are the best!
by
2003 LINCOLN NAVIGATOR Owner
on Jun 2019
Verified Service
Always great service! This is the only place I will ever take my vehicles.