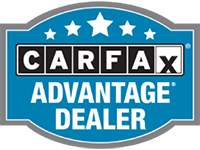 by
Ronald J.
on Aug 2019
Verified Shopper
Great folks. Unfortunately I was not able to make a deal
by
2007 HUMMER H3 SUV Owner
on Mar 2016
Verified Service
We have 2 vehicle's serviced by Sheehan, both with excellent results. Personal care and attention to detail is critical to our vehicles and that is what we get at Sheehan.
by
2010 BUICK LUCERNE CXL Owner
on Mar 2016
Verified Service
The attention by Hector was very reassuring. As promised, the problem with my car was repaired in no time and the problem was corrected.
by
2008 PONTIAC G6 GXP Owner
on Feb 2016
Verified Service
Had to bring back several times and noticed parts missing. Still have computer related issues
by
2007 SAAB 9-3 2.0T Owner
on Nov 2015
Verified Service
Saab 9-3 was due in for recall, only issue was greasy hand prints on seat leather. They offered full detail. I work at German car dealer and had multiple details at my dealership, but was amazed at the quality of the detail at She
ehan. They try to make everything right at Sheehan! Would recommend!
More
by
2011 SAAB 9-5 TURBO Owner
on Nov 2015
Verified Service
by
2011 SAAB 9-5 TURBO Owner
on Nov 2015
Verified Service
by
2003 CHEVROLET K2500 SUBURBAN Owner
on Oct 2015
Verified Service
by
2015 GMC SIERRA K1500 SLT Owner
on Aug 2015
Verified Service
by
2005 PONTIAC VIBE Owner
on Jul 2015
Verified Service
by
2015 GMC SIERRA K1500 SLT Owner
on Jun 2015
Verified Service
by
2008 BMW 328I Owner
on May 2015
Verified Service
by
2014 GMC SIERRA C1500 SLE Owner
on Nov 2014
Verified Service