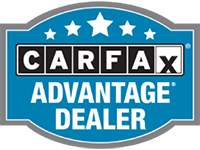 91 Used Vehicles at Ridgeland Mitsubishi
2017 Kia Niro EX
Mileage: 21,021 miles Body Type: SUV Color: Red Engine: 4 Cyl 1.6 L
2020 Chevrolet Malibu LT LT1
Mileage: 34,300 miles Body Type: Sedan Color: Gray Engine: 4 Cyl 1.5 L
2020 Chevrolet Malibu LT LT1
Mileage: 33,590 miles Body Type: Sedan Color: Gray Engine: 4 Cyl 1.5 L
by
Lilly D.
on May 2019
Verified Purchase
The most personable dealership I've ever been to. From the GM to the salesperson, consummate professionals. Best car buying experience I've ever had.
by
Gwendolyn W.
on Jan 2019
Verified Purchase
wonderful people
A great place to buy a car. I had never been to a car dealership were so many people were buying a car. So it takes time and patience but worth the wait.
by
Jim E.
on Aug 2018
Verified Purchase
Great people at Jackson Mitsubishi!
My wife and I had a great car buying experience with Jackson Mitsubishi...they were so friendly and helpful and made it a very easy experience. We purchased a fantastic automobile from them at a great price. We are very pleased
with the Service at Jackson Mitsubishi and highly recommend them. Thanks to Samone, our very personable Sales Person! You are the best!
More
by
2020 MITSUBISHI MIRAGE ES Owner
on Jul 2020
Verified Service
Very good I love the hospitality and good customer service
by
2019 MITSUBISHI OUTLANDER SPORT ES/SE/LE Owner
on Aug 2019
Verified Service
Fast, courteous and friendly