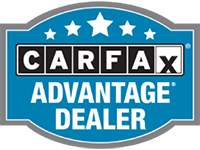 34 Used Vehicles at Rev It Motors
2016 Ford Explorer XLT
Mileage: 77,261 miles Body Type: SUV Color: Gray Engine: 4 Cyl 2.3 L
2014 Tesla Model S P85D
Mileage: 28,611 miles Body Type: Sedan Color: Black Engine: Electric
2011 Kia Optima EX
Mileage: 112,088 miles Body Type: Sedan Color: Bronze Engine: 4 Cyl 2.4 L
Top Makes Serviced
Based on CARFAX Service History, Rev It Motors specializes in these makes.
Ford

Chevrolet

Nissan

Toyota

Dodge
Additional makes serviced*
*ordered by the number of makes serviced.
Top Services Performed
Based on CARFAX Service History, Rev It Motors specializes in these services.
Oil Change
Steering & Suspension
Tire Service & Repair
Tire Rotation
Brake Service
Additional services performed*
Engine Service & Repair
Auto Maintenance
*ordered by the number of services performed.
by
Jackie W.
on Jul 2020
Verified Purchase
It was a pleasure working with the gentlemen at Rev It Motors. I am pleased with the BMW X5 that I purchased from them and I would recommend them to my family and friends.
by
Keith M.
on May 2019
Verified Purchase
Just about the best car buying experience I have ever had. Dan & Estaban were great had all the answers to my questions and both are very personable. The only drawback is the amount of paperwork that the state of California requ
ires you to fill out to purchase a vehicle.
More
by
Simone S.
on Dec 2018
Verified Shopper
Poor contact response
Im a very serious buyer with cash in hand. Wanting to purchase a specific auto they listed. I emailed, texted and called. Got no reply. On Sunday I reached a David by phone. Said he was closed and Im reaching him at home. He said
hed look into why no one got back to me. I made my offer he rejected it. A week later the car is still listed. Happy New Year!
More
by
Oscar W.
on Sep 2018
Verified Shopper
NICE INTERACTION
Great dealer to work with. Nice and top of the line help though I did not get to buy a car here. Nice.
by
2002 CHEVROLET TAHOE C1500 Owner
on Oct 2018
Verified Service
Very fast and professional service
by
2006 FORD FUSION SEL Owner
on Jul 2017
Verified Service
Never again!!!Horrible service and bad owner!
by
2006 BUICK LUCERNE CXL Owner
on Jan 2017
Verified Service
by
2005 CADILLAC C/T CTS HI FEATURE Owner
on Dec 2016
Verified Service
by
2005 CADILLAC C/T CTS HI FEATURE Owner
on Dec 2016
Verified Service
by
2005 CADILLAC C/T CTS HI FEATURE Owner
on Dec 2016
Verified Service