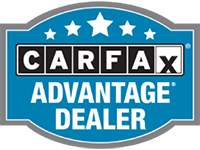 93 Used Vehicles at RPM Garage LLC
2017 Ferrari 488 GTB
Mileage: 4,250 miles Body Type: Coupe Color: Red Engine: 8 Cyl 3.9 L
2014 Cadillac Escalade ESV Luxury
Mileage: 125,605 miles Body Type: SUV Color: Black Engine: 8 Cyl 6.2 L
2015 BMW i8
Mileage: 32,465 miles Body Type: Coupe Color: White Engine: 3 Cyl 1.5 L
by
Tyuan Anthony R.
on Jan 2020
Verified Shopper
Bought car in my state. The sale people was very helpful answering all my questions.
by
Jesse C.
on Oct 2019
Verified Shopper
Vehicle had major issues that we not advised beforehand as I suspected, therefore I purchased a third party inspection of which they said they were to cover if I was interested in the car. Found 4 serious issues and they didnt cov
er inspection and wanted me to trust there mechanic would now fix the issues but I would need a deposit and have to pay for another inspection to be sure.... thanks but no thanks of course
More
by
Anthony M.
on Sep 2019
Verified Shopper
Excellent, magnificent, wonderful
by
Rick G.
on Jul 2019
Verified Shopper
Car was sold .........................
by
David M.
on Apr 2019
Verified Purchase
2001 cobra
I bought a 2001 cobra , drove 700 miles, and I got very good service, Im very pleased with Carfax, thank you so much,!!
by
Christopher C.
on Feb 2019
Verified Shopper
They do a wonderful job
Any and everything you need to about a car or suv they r willing to help
by
Del G.
on Jan 2019
Verified Purchase
Purchase from afar
I was in the hunt to purchase a GT-R, I made a real hard attempt to buy onre that was close to me. I was told no problem come by after work and we can discuss everything. Needless to say, that dealer and I called prior to getting
to their door however, they had closed and asked to come back the next day.i was not happy with that so I started my online shopping. RPM Garage and sent my inquiry, I was answered within mins. I then asked many questions that were respectfully answered. My choice has proven to be the best and I am very happy with my correspondence with the sales rep Victor.
More