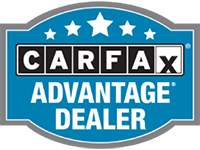 About us
Paoli Ford is the Home of Ford Drivers throughout Paoli, West Chester, Malvern, Wayne, Phoenixville and King of Prussia We here at Paoli Ford pride ourselves on delivering the best customer service and dealership experience to Ford drivers throughout Paoli, West Chester, Malvern, Wayne, Phoenixville and King of Prussia. With our commitment to excellence and vast automotive expertise, it's clear that you've found the perfect place to test drive, finance and service your car!... Read More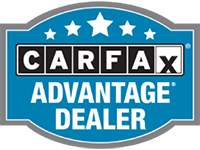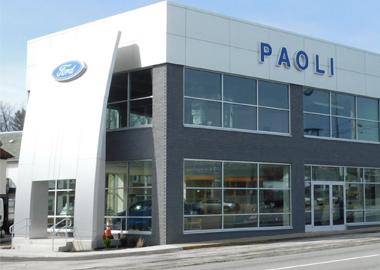 55 Used Vehicles at Paoli Ford
2017 Ford Fusion SE
Mileage: 53,366 miles Body Type: Sedan Color: Gray Engine: 4 Cyl 1.5 L
2017 Jeep Grand Cherokee Laredo
Mileage: 35,888 miles Body Type: SUV Color: Gray Engine: 6 Cyl 3.6 L
2015 Ford Focus SE
Mileage: 42,135 miles Body Type: Sedan Color: Silver Engine: 4 Cyl 2.0 L
by
Lee R.
on Jun 2020
Verified Purchase
They were very easy to deal with. Called me back right away. Will go back to them again!!!
by
David P.
on Mar 2020
Verified Purchase
Excellent service! Friendly staff!
by
Deandre W.
on Feb 2020
Verified Purchase
Straightforward. Polite. Helpful. I know we are afraid to trust car dealers, but they seem pretty legit. Only time will tell.
by
Joel B.
on Jan 2020
Verified Purchase
Great dealership. Very helpful
by
Frances C.
on Oct 2019
Verified Shopper
Don't understand why when I put in my zipcode upon initiating my search,why I got cars from all across the country,with no way of seeing car in person.
by
Lee P.
on Jun 2019
Verified Purchase
Had trouble with 2013 explorer shortly after purchase of vehicle . Returned to dealer and manager Bryan stated they would make a good deal better. Received 2014 ford explorer xlt just traded that day for same deal as 2013 base exp
lorer. I am very happy with the personel and my car I received at PAOLI ford on 6 5 19. Thankyou Lee Pittman
More
by
Robert L.
on Feb 2019
Verified Shopper
Paoli Ford PA. My Experience Ref. Dealer Responce to On-Line Inquiry
Dealership is very professional in how they present their product and is customer focused.
by
Joyce C.
on Jan 2019
Verified Shopper
My Experience
People are very pleasant. Highly recommend.
by
2011 FORD ESCAPE XLT Owner
on Oct 2017
Verified Service
Didnt fix recalls. Another dealership had the parts
by
2014 FORD MUSTANG Owner
on Jul 2017
Verified Service
Courteous staff and on time delivery.
by
2014 FORD F150 Owner
on Jul 2017
Verified Service
Matthews provided excellent service on my recently purchased 2014 F150. During my first time visit they made me feel like family and took great care in performing the brake master cyclinder recall service. Look forward to Matthe
ws before my go to truck repair and maintenance center
More
by
2016 FORD ESCAPE TITANIUM Owner
on May 2017
Verified Service