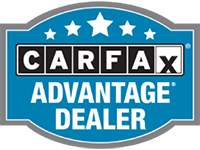 by
Matt G.
on Dec 2019
Verified Shopper
A little disappointed, submitted a reasonable offer for $500 less than asking price. Received a message saying they couldnt accept my offer. Checked back a week later and they raised the listed price by $1K+ online. Really?
by
Cissy A.
on Apr 2019
Verified Purchase
Made new friends at Palamino Motors
Ken Johnson was who I dealt with and he was awesome. I had total confidence about buying a car from him. He has a great deal of experience and competence and the transaction went very smoothly. They gave me more for my trade-in
than the dealer where I bought it and had it serviced for five years. I heartily recommend Palomino Motors.
More
by
Nancy S.
on Mar 2019
Verified Shopper
Very nice
They were prompt in answering my questions. Very nice
by
Allan D.
on Nov 2018
Verified Shopper
Good experience
Low pressure and very helpful staff. Very professional. Seem to be nice people. Ed was a great point of contact for us.
by
Jay Y.
on Aug 2018
Verified Purchase
Happy with our experance
They delivered as stated over the phone and were fast and friendly in closing the deal.
by
Brandi K.
on Jun 2018
Verified Shopper
Never responded
Requested to see if they had a car still that was in their inventory online. Sent two email requests per carfax..no response.