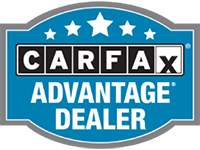 152 Used Vehicles at Nissan of Boerne
2017 Volkswagen Jetta S
Mileage: 60,585 miles Body Type: Sedan Color: Blue Engine: 4 Cyl 1.4 L
2017 Chevrolet Cruze LT
Mileage: 9,874 miles Body Type: Sedan Color: Red Engine: 4 Cyl 1.4 L
2019 Nissan Rogue S
Mileage: 13,244 miles Body Type: SUV Color: Gray Engine: 4 Cyl 2.5 L
by
Doug W.
on May 2020
Verified Shopper
Very professional. And helpful.
by
Juan M.
on May 2020
Verified Shopper
Multiple dealerships that I called were not selling the cars at advertising price and increasing it by20-30% at there discretion upon communicating with them. Carfax should not allow this tactic as it appears to be a phishing sca
m to get you to call. It makes no sense to have a filter if the advertising price is not correct and your fair, good, and great price ratings dont work. This is new and coincidental to the Covid-19 issues that we are facing, because in the past I didnt experience a pricing issue at all and advertising price was total and correct.
More
by
Terry S.
on Feb 2020
Verified Shopper
Good customer service I do not live close to this area , but they reached out to me.
by
Tony P.
on Nov 2019
Verified Shopper
Excellent service and follow-up.
by
Louis J.
on Oct 2019
Verified Shopper
Business has bad yelp reviews gave them benefit of the doubt but yelp reviews were accurate... salesman added cash down into a purchase order and no cash down ever discussed ... salesman did not advise of second deal
by
Bret B.
on Oct 2019
Verified Shopper
We were contacted by the sales representative in a timely fashion and was able to set up a time to test drive the vehicle. When we arrived, we were welcomed by the Nissan staff and introduced formally to our sales representative.
Even though we opted not to buy the vehicle we inquired about the sales person was nonjudgmental and assuring that they will help to find our next vehicle. Great experience.
More
by
Claudia C.
on Sep 2019
Verified Purchase
Alex was great and we closed the deal. Be aware there is a manager there that refuses to honor any of the internet prices. Took a little longer than expected, I was just trying to pay what was announced.
by
Judy P.
on Jun 2019
Verified Shopper
I did not buy the car. I bought a Madza 5 instead.
by
Charlie C.
on Feb 2019
Verified Purchase
Raul of Boerne Nissan
The salesman Raul was very helpful and courteous. It was one the best experiences I've had buying a car.
by
Dale E.
on Nov 2018
Verified Shopper
Rip Off
Car offered 4 $29,680 + trade...when I told them I had found a new one for less than that...counter offered with $27,000 for their used car. That would have been a profit of $2,680. Avoid this dealer. Great service department,
however.
More
by
Mel T.
on Sep 2018
Verified Shopper
not much help
Did not give specific info on vehicle I was asking about. Just got a generic how can we help you
by
Sandi F.
on Sep 2018
Verified Shopper
Not a Typical Experience
Past experience with car dealerships have been less than pleasant. The salesperson not listening to what I wanted, pushing what he needed to move off the lot. The constant back and forth to their manager. This was absolutely a
surprisingly pleasant experience. I told him what I was looking for, he showed me several cars that were in the neighborhood of what I was looking for. I didnt find exactly what Im looking for but asked him to contact me if he finds something I may be interested in. I would visit this dealership again!
More