Momentum Volvo Jaguar Land Rover Porsche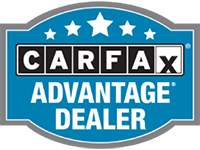 41 Used Vehicles at Momentum Volvo Jaguar Land Rover Porsche
2018 Nissan Pathfinder Platinum
Mileage: 28,642 miles Body Type: SUV Color: Silver Engine: 6 Cyl 3.5 L
2017 Land Rover Range Rover Evoque Autobiography
Mileage: 42,350 miles Body Type: SUV Color: Gray Engine: 4 Cyl 2.0 L
2019 Land Rover Range Rover Sport Supercharged Dynamic
Mileage: 34,625 miles Body Type: SUV Color: Blue Engine: 8 Cyl 5.0 L
by
Floyd C.
on Jun 2020
Verified Shopper
Great experience! Will recommend this Dealership to friends.
by
Patricia H.
on Jan 2020
Verified Shopper
They were very nice, professional and courteous.
by
Shashank C.
on Dec 2019
Verified Shopper
Good salesperson, good car (had one key only) unfortunately dealership had extra add on prices that were unnecessary and just added to the total cost of the car. (Vin etching, wheel protection service and interior leather spillage
service). It's a one price dealership.
More
by
Jesus P.
on Jul 2019
Verified Shopper
They send to me an e- mail whit all information for reach them
by
Harry B.
on Aug 2018
Verified Shopper
Hard time
It took 3 days to get all the required information to finally close the deal
by
Brent J.
on Jul 2018
Verified Purchase
2013 Cadillac CTS-V Purchased Pre-owned
The vehicle was in as advertised condition. Joseph Molina was a great guy to deal with. He worked hard to make sure everything went smooth. The dealership is very nice, both the people and the facility.
by
Jini K.
on May 2018
Verified Purchase
Great service!
I bought a used honda pilot from here. Great service and great price. I really appreciated.