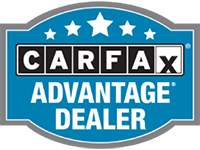 by
Dahi B.
on Feb 2020
Verified Purchase
Goodbye in good car put the price
by
Judson E.
on Oct 2019
Verified Shopper
These guys were 2 hours away from us. They had a great vehicle but we chose to stay close to home with a competitors vehicle less that 60 miles away. This group was quick to respond and was very available even with a 2 hour drive.
These guys were awesome with their communication and their stock. We did not buy but we are very happy with the communication with this dealer.
More
by
Tomas G.
on Oct 2019
Verified Purchase
Excelente muy satisfechoo
by
Kimberly L.
on Jul 2019
Verified Purchase
Great customer service! Very friendly
by
Kirk B.
on Mar 2019
Verified Shopper
Awful didn't want to give them any stars
I would not recommend this place to anyone all the cars are packed in like a can of sardines and the vehicle I wanted to see was maybe 8 to vehicles back and I contacted them ahead and told them I was coming from another state 5
hours away they didn't have it ready to test drive or cleaned up for sale one person handed me the keys I gave them back because all the other cars had to be moved first then they started to talk business before I could test drive the car or see the entire vehicle the experience lets me know what I don't want awful
More
by
Heaven T.
on Jan 2019
Verified Shopper
Great site
Great service if youre looking to purchase a car.
by
Guru U.
on Dec 2018
Verified Shopper
I got a good car but could not visit the dealer
I got a good car but could not visit the dealer
by
Kristy P.
on Jun 2018
Verified Shopper
Ignored
When I went to check out a car, I called twice to make sure I could test drive one of their cars. As in, actually take the car off the lot and drive it around. Now, to be fair, I had a miserable time getting there, so I was not in
a good mood going in, so that does color my experience somewhat. However, when I got there, the car I had asked to see was completely surrounded by other cars and had minimal air in the tires, so obviously I was unable to test drive it at all, after having specifically requested to do so and having been told that this wouldn't be a problem. The car itself did not meet my expectations (which, again trying to be fair, did still meet the listing online and is why no one should ever buy a car without seeing it first). When I went in to return the keys and ask questions about the vehicle, I was ignored for a good ten minutes, and when I did finally manage to catch the salesman's attention, he assumed that I wanted to buy the car on the spot and began discussing financing options. So no, I wouldn't go back there. And I would definitely talk others out of going there to buy a car.
More
by
Roderiques T.
on Jun 2018
Verified Purchase
Nothing to expect
It kinda little bit rip off because motor was knocking I took car to Dodge dealership find few Thang to replace one day .. since car out the shop car running smoothing but same time issue with front spring surt and ball joints ..