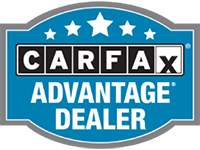 About us
JAX Exports Inc. started as a worldwide automobile exporter in 2007 and has further expanded into the local US automobile market. We have many years of experience in dealing in high end export cars and trucks and have adapted the same procedure of car buying for the US automobile market. Dealing in the USA and exporting in world markets makes JAX Exports Inc. different then other dealers. We have much lower overhead cost and pass on the savings to our customers. We have a fully running service department and do not cut corners on any of our vehicles in terms of maintenance or repairs. Every vehicle is carefully handpicked and must pass the owners quality criteria. We believe in satisfying each customer one car at a time and make sure the customer comes first. If you want to experience a very personal and fun way of purchasing your next car then JAX Exports Inc. is the right place for you.... Read More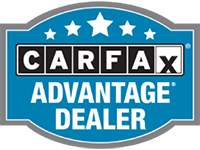 59 Used Vehicles at JAX Exports, Inc
2016 Chevrolet Trax LT
Mileage: 70,198 miles Body Type: SUV Color: Silver Engine: 4 Cyl 1.4 L
2016 GMC Terrain SLE SLE-1
Mileage: 89,018 miles Body Type: SUV Color: Silver Engine: 4 Cyl 2.4 L
2016 Hyundai Tucson SE
Mileage: 32,336 miles Body Type: SUV Color: Black Engine: 4 Cyl 2.0 L
by
Don P.
on Aug 2020
Verified Shopper
Returned call right away. Was a pleasure to speak to.
by
Charles G.
on Feb 2020
Verified Shopper
I havent been there the dealer ship but very friendly over the phone. I plan to go look at their inventory soon.
by
Ryan T.
on Jan 2020
Verified Shopper
Great customer service very hospitable
by
Ronald Earl H.
on Sep 2019
Verified Shopper
Emailed back the next day and said he was sorry but the VW was sold yesterday.
by
Sandy R.
on May 2019
Verified Shopper
I thought he was rude, I turned in an application and never heard anything from them after I did that,
by
Fred C.
on Sep 2018
Verified Shopper
Fred Corlett
I was treated very well even though I did not buy the car or a car at this time cuz I am still looking but they treated me very nice respect thank you
by
Dudley S.
on Jun 2018
Verified Purchase
Lemon
They sold me a Mercedes SL55 Amg that needed a lot of work. Had to fix the top, all the plastic guard under from end fell out and now I am fixing the hydraulic hose that is leaking for my suspension. Just had the car little over
two months. Lest just say, buyer beware.
More
by
Chris T.
on May 2018
Verified Purchase
Was great
Thanks to all, Brian was great. Thank you