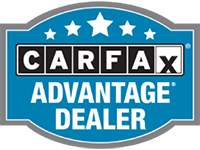 37 Used Vehicles at Gaylord Sales & Leasing
2019 Jeep Renegade Latitude
Mileage: 12,438 miles Body Type: SUV Color: Red Engine: 4 Cyl 1.3 L
2015 Ram 3500 SLT Big Horn
Mileage: 142,729 miles Body Type: Pickup Color: Silver Engine: 6 Cyl 6.7 L
2015 Nissan NV 1500 S
Mileage: 80,787 miles Body Type: Van Color: White Engine: 6 Cyl 4.0 L
by
Michael K.
on Sep 2020
Verified Purchase
Steve Borghi was my salesman and was outstanding. He call me back promptly told me what he felt were small issues with the vehicle had no big issues. I set up a time to meet at the Denver airport and he picked me up. Note I flew i
n from the Tacoma Wa area. He made it clear that if I wasnt happy with the truck he would give me a ride back to the airport no problem. No arm twisting. Well the truck a 2018 Nissan XD was everything he said it was and wasnt. We made the deal actually before I got there and he fully kept his word. Easiest vehicle purchase ever. Shout out to the office manager she was a total distraction while signing the paperwork.
More
"Tim Gaylord", responded to this review
Thank you Michael for your kind words! We are always striving to make every purchase an easy one at Gaylord Sales & Leasing.