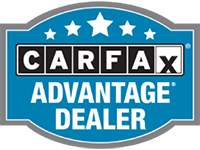 68 Used Vehicles at Exclusive Auto Haus
2014 Nissan Pathfinder SL
Mileage: 96,355 miles Body Type: SUV Color: Blue Engine: 6 Cyl 3.5 L
2011 Ford Focus S
Mileage: 114,498 miles Body Type: Sedan Color: Blue Engine: 4 Cyl 2.0 L
2004 Lexus ES 330
Mileage: 128,021 miles Body Type: Sedan Color: Silver Engine: 6 Cyl 3.3 L
by
Kathleen D.
on Aug 2020
Verified Purchase
They were very helpful and professional. We bought the car and we have been very happy overall.
by
Bernardo C.
on Jun 2020
Verified Shopper
The work whit me on my credit when the was working with me the sold the truck to someone else's
by
David J.
on Jun 2020
Verified Shopper
Followed up thoroughly. Did not purchase.
by
Karl O.
on Jun 2019
Verified Shopper
real high priced for the market, did not take me as a serius buyer
by
Greg S.
on Jan 2019
Verified Shopper
Pleasant experience
Karina and her manager were both very pleasant to work with. Their communication was excellent. There was no sales pressure and they spent the needed time answering my questions and describing the vehicle. Would recommend.
by
Chiquita D.
on Sep 2018
Verified Shopper
It was ok
It was ok.....................
by
Scott S.
on Jun 2018
Verified Shopper
Guess they weren't interested
Took a vehicle for a ride and was very interested but concerned about wheel bearing noise. Even talked price and sales person said I think we can get into that range. Service was gone for the day but said he would have looked at
on Monday. Never heard another thing. Ended up elswhere.
More