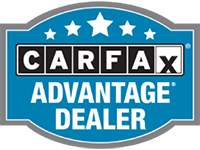 15 Used Vehicles at Eagle Auto Sales
2010 Saab 9-3
Mileage: 98,025 miles Body Type: Wagon Color: Gray Engine: 4 Cyl 2.0 L
2012 Volkswagen Tiguan SE
Mileage: 135,348 miles Body Type: SUV Color: White Engine: 4 Cyl 2.0 L
2006 Honda Accord LX
Mileage: 63,323 miles Body Type: Sedan Color: Silver Engine: 4 Cyl 2.4 L
by
Joe B.
on Jul 2020
Verified Shopper
We had an agreement to buy the car on Friday. Showed him a check and he was going to fix a few things. On Monday I planned on getting the car and having my mechanic check it out. He called me Monday morning and told me the car was
sold by mistake Sunday when he wasnt there. Hmmmm. Dont think Id trust this place
More
by
Chris V.
on Oct 2019
Verified Purchase
I contacted Eagle Auto Sales and made an appointment to see the car. The dealership was 50 miles from where I lived. Once I arrived, the Advisor did not hover around me trying to sell me a vehicle like most dealerships. He gave
me time to see what was on the lot before coming over. Once I found the car that I was interested in, he provided me with the keys and put on a dealer plate so I could take the car for a test drive. The Advisor let me take the car without any dealer personnel. He told me to take my time and test the drivability and perform an inspection of the vehicle. When negotiating the purchase price, the Advisor was fair, and I purchased the car at a reasonable price which was considerably lower than the NADA Book value. Before I signed the papers, he also told me that he had additional cars coming in within a couple of days and provided me with the details. I was satisfied with the vehicle that I was going to purchase. I bought a 2006 Ford Focus with 39,155 miles. It was exceptionally clean (engine and interior) and runs like a new vehicle. I am very satisfied with my purchase.
More