About us
Chicago Cars Online provides an impressive selection of pre-owned late-model luxury and performance vehicles to car shoppers nationwide. We are located just outside of Chicago, but our reach extends far beyond the friendly confines of Illinois. If you are looking for a Quality well optioned and well kept pre-owned vehicle, Chicago Cars Online should be your first choice. At Chicago Cars Online (CCO) We believe that customers should make their next vehicle purchase at their own pace. CCO was founded by individuals who were perplexed at how vehicles are often sold and serviced via traditional dealerships. Customers are often treated as a nuisance and not as a valued guest before and after they purchase a vehicle. That's why here at Chicago Cars Online there are no commissioned sales people, no high pressure and no stress. We founded Chicago Cars Online with the philosophy of pricing our cars at near Wholesale pricing levels to eliminate all of the back and forth negotiating and unnecessary stress often associated with buying a vehicle. Through all our collective years in the automobile business, we have developed and fine tuned the most comfortable and straight forward process to purchase your next vehicle. Our partners have a combined experience of over 100 years in the Automobile industry. We have seen just about everything, good and bad, and strive to provide the most stress free and straightforward process for retailing automobiles. We treat our clients with the respect and courtesy they deserve. We are straightforward and honest in regards to our vehicles and business practices. These practices have helped us build long-term relationships with our clients. In fact, a lot of our business comes previous clients and their referrals.... Read More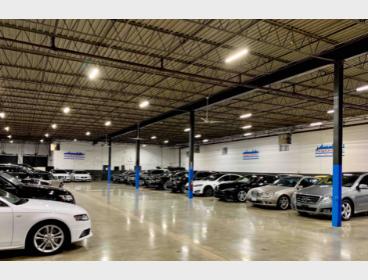 by
Lester Q.
on Jul 2020
Verified Shopper
Professional quality service.
by
Kim M.
on Sep 2019
Verified Purchase
The professionalism and friendly care that was shown to me, created my best car experience ever. Earl was very patient and answered all of my questions thoroughly. I also appreciated the follow up call to make sure all was well.
Great experience!
More
by
Richard D.
on Apr 2019
Verified Shopper
CCO dealership
It took about five days to get a reply. The general manager was a little pesty wanting to know why they hadn't heard from me while I was waiting to hear from them. The salesperson was great even though I did not get an actual yes
or no answer to my question. The answer was implied.
More