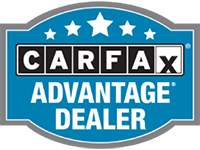 by
Mark M.
on Feb 2020
Verified Shopper
They were always quick to contact me in whatever car I looked into.
by
Jeff C.
on Jul 2019
Verified Shopper
Very slow at replying and even asking your question still waiting on that reply again cant s err t up dates tut o look at or test drives if they ft o rely tut o questions
by
Phil E.
on Jul 2019
Verified Shopper
They get one star because you cant give none. They were non responsive and when they were it was to ask how did we do? I was like, how did you do what? When they had never answered the questions I asked or to provide I formation o
n the vehicle.
More
by
Shawn P.
on May 2019
Verified Shopper
Over Priced
Won't give you any deals all they want is suckers with no experience or knowledge about cars to screw over.
by
Tanaca S.
on Mar 2019
Verified Shopper
Horrible...they DON'T DESERVE ANY STARS
Horrible!!!!!!! They will NOT honor a vechile for the price they had listed when I inquired about the vehicle. Will take legal action
by
Clayton S.
on Nov 2018
Verified Shopper
On Top Of Business
Very helpful, Not Pushy , I will keep my eye on their inventory. Called me the next morning, as it was late when I was inquiring.