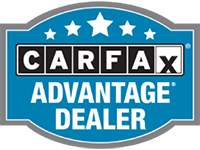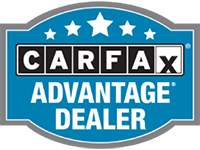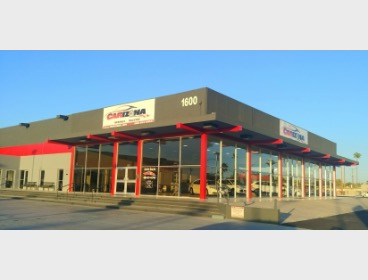 371 Used Vehicles at Carizona
2011 Ford Edge SEL
Mileage: 91,748 miles Body Type: SUV Color: Red Engine: 6 Cyl 3.5 L
2009 Dodge Caliber SXT
Mileage: 101,945 miles Body Type: Hatchback Color: Orange Engine: 4 Cyl 1.8 L
2013 BMW 5 Series 528i
Mileage: 65,114 miles Body Type: Sedan Color: White Engine: 4 Cyl 2.0 L
by
Randi B.
on Sep 2020
Verified Purchase
It was a decent experience. I flew from FL to Az to pick up the car and drive home. The car was on E when I left the parking lot. And once I hit a storm there was a leak in the windshield. But other then that it was quick and easy
at the dealership, which was Helpful. Great service! Friendly!
More
by
John E.
on Aug 2020
Verified Shopper
The experience was fine, I could not find the car for the correct price.
by
Karen G.
on Jul 2020
Verified Purchase
I bought it very please staff was great very seamless process so happy,.......
by
Greg H.
on Jun 2020
Verified Shopper
3 different sales people... no inner communication between them. Car was supposedly taken to body shop for paint repairs prior to purchase and I'd be contacted within 2-3 days when the car was done. Never heard back on the car's
completion. Pure incompetence
More
by
Rick T.
on Jun 2020
Verified Shopper
Good salesman no pressure showed me the truck I had interest in. Wasnt a fit for me but let me put my dongle on it and read the codes.
by
Robert P.
on May 2020
Verified Shopper
I contacted the dealer regarding a car I was interested. I was told it was available. Rachel, from the dealership, wanted to set up a time to test drive the car. I told her I was driving an hour away and was setting up time to loo
k at another car. I wanted to coordinate the time to look at both cars. I got the times all set. When I showed up at Carizona, Rachel told me I couldnt test drive it because it hadnt gone through the safety inspection. The car was listed on their website for sale. Rachel told me via email I could come dow to test drive it. I drove an hour and thats when I was told I couldnt test drive. Completely unprofessional. From reading reviews Im not the only one they did this to.
More
by
Eva L.
on May 2020
Verified Purchase
Lissa was the only reason why I was able to close the deal, she was understanding to my situation having a fixed budget it took me along time to save up the money I was putting down and not taking advantage of me, she worked out a
deal on the used car that I wanted . Lissa kindness is most appreciated . Thank You Eva C Linn.
More
by
Amy P.
on Apr 2020
Verified Purchase
Great customer service , highly recommend this dealership! Paulie was very nice and helpful , he helped me get my car
by
Tom T.
on Apr 2020
Verified Purchase
Quick and easy. Still waiting for new windshield wipers and plates though. T
by
Beverlyn S.
on Apr 2020
Verified Shopper
I forget who I spoke to but they were very helpful and understanding Because Im still in the search and compare cars before I decide
by
Taurean R.
on Mar 2020
Verified Shopper
Terrible no one greeted us car was not in the shape it showed in pictures quoted us Carfax price then tried to make a deal with car fax price and quoted us a different price there ...
by
Patrick W.
on Feb 2020
Verified Shopper
I didn't get a chance to test drive and the rep didn't want to waste time he stated by showing us the car.
by
Gary P.
on Nov 2019
Verified Shopper
Didn't like car so didn't ask for more information
by
Lorraine L.
on Oct 2019
Verified Shopper
I was helped viewing cars I was interested in. The PT Cruiser I looked at was in great shape and ran very well. The salesman was professional and offered me a great deal.
by
Jackie M.
on Feb 2019
Verified Shopper
Great
Was just a great experience all around.
by
Sherri B.
on Aug 2018
Verified Purchase
Great experience
We bought a car through Cory and had a very impressive experience! Through our first purchase we could tell they are an honest dealership with quality cars! We will look at their lot again in the future! Very friendly group of peo
ple!!
More