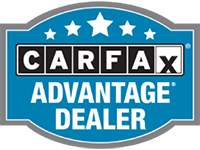 91 Used Vehicles at Breakaway Honda
2017 Honda CR-V EXL
Mileage: 84,191 miles Body Type: SUV Color: Gray Engine: 4 Cyl 1.5 L
2017 Honda Civic LX
Mileage: 39,452 miles Body Type: Sedan Color: Gray Engine: 4 Cyl 2.0 L
2019 Honda Pilot LX
Mileage: 23,405 miles Body Type: SUV Color: White Engine: 6 Cyl 3.5 L
by
Mike L.
on Jun 2020
Verified Purchase
I have now purchased three vehicles from Breakaway Honda. The staff is always friendly and they do a great job at making you feel comfortable.
by
Sandra J.
on Mar 2019
Verified Purchase
Best experience
Chad was great, no pressure, experienced was great!
by
Bob M.
on Jan 2019
Verified Purchase
5 stars
First class dealership best experience I ever had buying a car
by
Chris C.
on Oct 2018
Verified Shopper
Purchasing car through Carfax
Told dealer up front that I would be paying cash. Seem to be very short, when dealer found out I didnt want to finance. Would not budge off of advertised price. Told me that they have had this car for 45 days, but it was priced t
o sell. Must not be priced that good, if it hasnt sold in 45 days.
More
by
Debbie S.
on Sep 2018
Verified Purchase
Car buying
Randal was very nice! Knowledgeable !
by
James T.
on Jun 2018
Verified Purchase
Excellent in every way
Dino was very helpful when I recently bought a used car at Beakaway Honda. Articulate, personable, and knowledgeable, he made the process both clear and efficient.
by
Andrea G.
on May 2018
Verified Purchase
Dannie our salesman was fantastic so was Chris the finance manager
We had originally come to breakaway with one car in mind and due to life circumstances, we had to go another route. But both Dannie and Chris were professional and helped us navigate those changes. We never felt like we were less
of a customer, due to the fact the car we actually bought was considerable less expensive. Would definitely go back and in fact the car we bought was the second one from them. Highly recommend this company to do business with!!
More
by
2018 HONDA ACCORD EX-L Owner
on Aug 2020
Verified Service
Always excellent. Breakaway people are the best.
by
2019 HONDA CIVIC SI Owner
on Aug 2020
Verified Service
Excellent service. Personnel very professional and friendly.
by
2012 HONDA PILOT EXL Owner
on Jun 2020
Verified Service
Great service, Cyle helped a lot
by
2006 HONDA CIVIC LX Owner
on Feb 2020
Verified Service
Very good service and fast too. I am very happy with Breakaway Honda.
by
2011 FORD FUSION SEL Owner
on May 2019
Verified Service
Multiple issues not completed during initial collision repair, lights not working but documented as checked by the Technician, had the vehicle back in the shop 5 more times (9.5 weeks total) to correct deficiencies from initial re
pair, 1st time operation of the A/C system and it didn't work - then the compressor locked up and Breakaway stated it wasn't their issue since they verified correct operation at the time of service - just like the lights that didn't work - now we are stuck with the bill
More
by
2017 HONDA HR-V LX Owner
on May 2019
Verified Service
Was smooth and fast servicing. Like it.
by
2006 HONDA CR-V SE/EX Owner
on May 2019
Verified Service
traded this car a year and a half ago