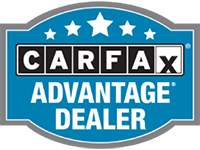 205 Used Vehicles at Bickmore Auto Sales
2018 Hyundai Elantra SEL
Mileage: 64,153 miles Body Type: Sedan Color: Silver Engine: 4 Cyl 2.0 L
2017 Chevrolet Spark LT LT1
Mileage: 23,666 miles Body Type: Hatchback Color: Silver Engine: 4 Cyl 1.4 L
2012 Chevrolet Cruze LT
Mileage: 95,440 miles Body Type: Sedan Color: Red Engine: 4 Cyl 1.4 L
by
Josh G.
on Jun 2020
Verified Purchase
Went to Bickmore auto sales on Sunday May 31st to look and possibly buy a '03 Toyota Camry. Ended up buying the Camry and 4 days later it was in the shop. After 2 days of diagnosing the issue it was determined the car needs a ne
w engine. I contacted the dealer and basically a FYI that they sold me a LEMON but because it was "as is" no warranty there was nothing they were going to do. I was actually told that if I had purchased the warranty for basically the same price as the car it would have covered the repairs. I understand that but if I thought I would need the warranty I would not have purchased the vehicle. Toyota's are usually very reliable. I know I purchased "as is" but there is a right thing to do and not just say oh well you bought it it's your problem. I am not going to do anymore business with Bickmore auto sales. They could have have had a customer for life but I guess the sale is more important then reputation.
More
by
Bev W.
on Jun 2020
Verified Shopper
Larry Green has been very helpful. He is a dealership in Portland. If this dealership was closer to me, I would go to them.!!
by
Loretta W.
on May 2020
Verified Shopper
Responsive and professional.
by
Jack B.
on Jan 2020
Verified Purchase
I talked with Freddy over the phone and was able to look at several of the cars advertised. He was very helpful and courteous. I picked out one that was in excellent shape. We signed the deal and was on our way in a couple of ho
urs. I would recommend Bickmore and Freddy to anyone looking for a good used car and a good deal.
More
by
Patricia R.
on Nov 2019
Verified Shopper
I was very disappointd in 2 of the 3 people i had contact wth. sales people should not act as the saying about sales goes
by
Michael L.
on Nov 2019
Verified Purchase
Made an appointment with Jason to see the Ranger. Met with him and liked him immediately. He was not pushed and very helpful. The Carfax material was a big help. Turns out that the Ranger fit our needs perfectly, ran well and drov
e nicely. Bought it on the spot. All our questions were answered , paperwork done promptly and everything explained thoroughly. Jason is very nice, the office is clean, neat and pleasantly decorated. In all we had a very good time with the whole process. I would highly recommend Bickmore Auto to those looking for a good used vehicle. Since buying, Have had everything on the truck checked out and there were no surprises. We love Thor truck and hope to own it for a log time.
More
by
Yvette B.
on Aug 2019
Verified Purchase
Ed was helpful, honest and knowledgeable. He along with Brian the sales manager worked with my budget to get me in a SUV. I couldnt be more happy. They both made shopping for a vehicle easy and painless. I was in and out the offi
ce and driving my SUV in less than hour and half. They offer great snacks too! Highly recommend this place. Yvette B
More
by
Jenni B.
on May 2019
Verified Shopper
The dealer contacted me right away, although the car ended up being sold already he offered me alternatives that fit my needs and budget.
by
Brian D.
on Apr 2019
Verified Purchase
Good experience!
Bought a vehicle for our 18year old son. Very happy with the experience and the 3month warranty that came with the car. Thanks again!
by
Cassandra F.
on Mar 2019
Verified Purchase
Easy and fast process
Was looking for a car and wasnt going to be in town until the weekend. Talked w Bill about a car. He responded fast, he updates me when new cars like the one I wanted came in. I arrived and he knew my me when I introduced myself.
Was a fast process. The office was nice my family able to watch tv and have a soda while I signed papers. All in all a great experience.
More
by
Darrell H.
on Oct 2018
Verified Shopper
little hard to get things done
Was a bit of a ordeal keeping in touch with them
by
Carm H.
on May 2018
Verified Shopper
Ok but not really the greatest
Nice people but it just didn't have the professionalism that I like. Felt like a car dealership.