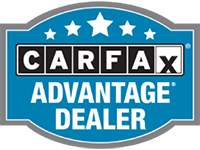 25 Used Vehicles at Auto Advantage
2012 Suzuki SX4 LE
Mileage: 68,544 miles Body Type: Sedan Color: White Engine: 4 Cyl 2.0 L
2012 Mini Cooper Countryman S
Mileage: 86,341 miles Body Type: SUV Color: Black Engine: 4 Cyl 1.6 L
2009 Dodge Caliber SXT
Mileage: 123,968 miles Body Type: Hatchback Color: Red Engine: 4 Cyl 1.8 L
by
Gus Z.
on Sep 2019
Verified Purchase
Everything went well left with car and some fixes on parts he ordered. That was 2 weeks ago. Hopefully next Wednesday everything promised will get done.
by
Dan L.
on Aug 2019
Verified Purchase
Almost everything went ok. And when I decided to buy they were able to to provide much service including shipping the Car to me except it did not get shipped. I kept calling Auto Advantage every day & Auto Advantage kept saying th
ey were waiting for a call back from the Transporter. So after 4 days I went online. Julia called me and said she could get my car in 2 days. So I called Auto Advantage and gave them Julias phone number. 2 days later Dan Braun of HAULING4YOU delivered my car. Now Im still waiting for the Pink slip so I can Register my car in Arizona.
More
by
Tosca M.
on May 2019
Verified Purchase
Excellent experience and a trustworthy business
by
Chloe E.
on Dec 2018
Verified Shopper
Autovantage
For used car dealer want 3000 down 2008 the car is 10 years old I thought they wanted to sell I guess not that's the price of a new car to put down