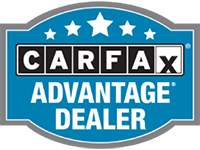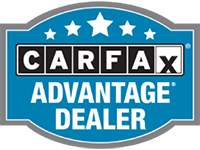 by
Darrell C.
on Feb 2020
Verified Shopper
Very nice my salesman Scott was understanding.
by
Vicky S.
on Jun 2019
Verified Shopper
They were very friendly and helpful
by
Jim S.
on Apr 2019
Verified Shopper
Dealer
The dealer contacted me. Nothing happened after that.
by
Jerry B.
on Apr 2019
Verified Shopper
no information on shipping request
Dealer a long way from Tennessee. Needed shipping info.
by
Ed C.
on Apr 2019
Verified Shopper
Limited Effort
Although the dealer did respond to my initial inquiry, I asked for more detailed information on the condition of the body along with additional photos neither of which was responded to?
by
Jessica B.
on Mar 2019
Verified Purchase
So Happy
I went in to look at a Honda Pilot But instead bought a Honda Odyssey
by
Larry L.
on Mar 2019
Verified Shopper
Responsive
They were courteous and respectful. However the vehicle of interest to me had a severe mileage discrepancy, so I passed.
by
Michael F.
on Feb 2019
Verified Purchase
Excellent Service
The sales personnel were absolutely friendly, courteous, and straight talkers. There was absolutely NO pressure whatsoever. We easily came to agreement in my trade, and for the vehicle I was interested to purchase. They handled th
e transaction and paperwork with efficiency, ease, w/o hassle. An excellent place to find and purchase a quality used car.
More
by
Rob Or Dawn P.
on Nov 2018
Verified Shopper
The lost leader
If a company that sells cars doesn't know it sold one, awhile ago...lol and doesn't remove. It seems they are trying to make there inventory something that it isn't
by
Pep M.
on Nov 2018
Verified Shopper
Experience
Did not purchase a vehicle fom seller, but they were very responsiive and honest.
by
Charles B.
on Jun 2018
Verified Shopper
My Car Shopping Experience at ARJ
Good selection of quality used cars at fair prices. Salesman was very knowledgeable and helpful
"MAC", responded to this review
by
Rosanne Z.
on May 2018
Verified Shopper
Never got there -
Been connecting with several other dealers for vehicle I'm looking for. So I never got to ARJ's.
"MAC", responded to this review
WE WOULD LOVE TO SEE YOU PLEASE ASK FOR MAC OR CALL 216 390 6717 THANK YOU